Design Personas
Understanding the needs, behaviors, experiences and goals of the next billion job seekers in India


Client: Vahan
Timeline: 6 weeks
Sample Size: 12
Location: Bangalore

Vahan's product is a one-of-its kind jobs platform targeted at the next billion job seekers in India.

With millions of Indian job seekers already using the platform, and several tech startups among its clientele, the projected growth and potential for the Vahan product is significant. On the flip side, the marketplace Vahan focuses on is also characterized by a high attrition rate.

Vahan aspired to finetune and strengthen their offering through goal directed design – Fueled by a stronger and deeper understanding of the next billion job seekers.

Over March and April 2020, Anagram Research conducted a research study aimed at gaining a deeper understanding about the context, background and capabilities of different types of targeted job seekers.
Research also aimed to understand job seeker experiences – Including practices, processes, ecosystems, attitudes and behaviors.

This in-context research study for Vahan was completed in about 6 weeks, using a systematic process:
Participant Recruitment: Job seekers participating in the study were recruited and scheduled in advance by professional recruiters.
Recruitment was done on the basis of a screener designed by Anagram Research, with inputs from the Vahan team.


Home Visits (In-Context research): Detailed 90 minute semi-structured interactions were conducted with each participant.
Interviews were structured into broad themes rather than being tightly scripted, and included interviewing, observation and quick research activities. Doing this helped to keep the discussions relevant, break the monotony of discussion and elicit in-depth responses on core topics of interest.



Data collection: During fieldwork, we captured raw data in the form of field notes, audio transcripts, video recordings and photographs.


Synthesis: Two levels of synthesis were completed.
Quick synthesis – To capture immediate inferences and key observations;
Detailed synthesis post fieldwork – Data coding and persona scales were used to cluster people with similar attributes to derive 'design personas'.


The outcome of the research was a set of job seeker Personas and insights into the barriers and motivations around using online channels for job seeking.
When used actively and consistently, design personas are distinct from marketing personas and can be a very effective and inspirational tool to guide design.
Therefore, our deliverable included a nifty set of Brainstorming Cards to help the Vahan product and design teams imagine future scenarios for their product.
These cards were based on actual and specific user needs and desires.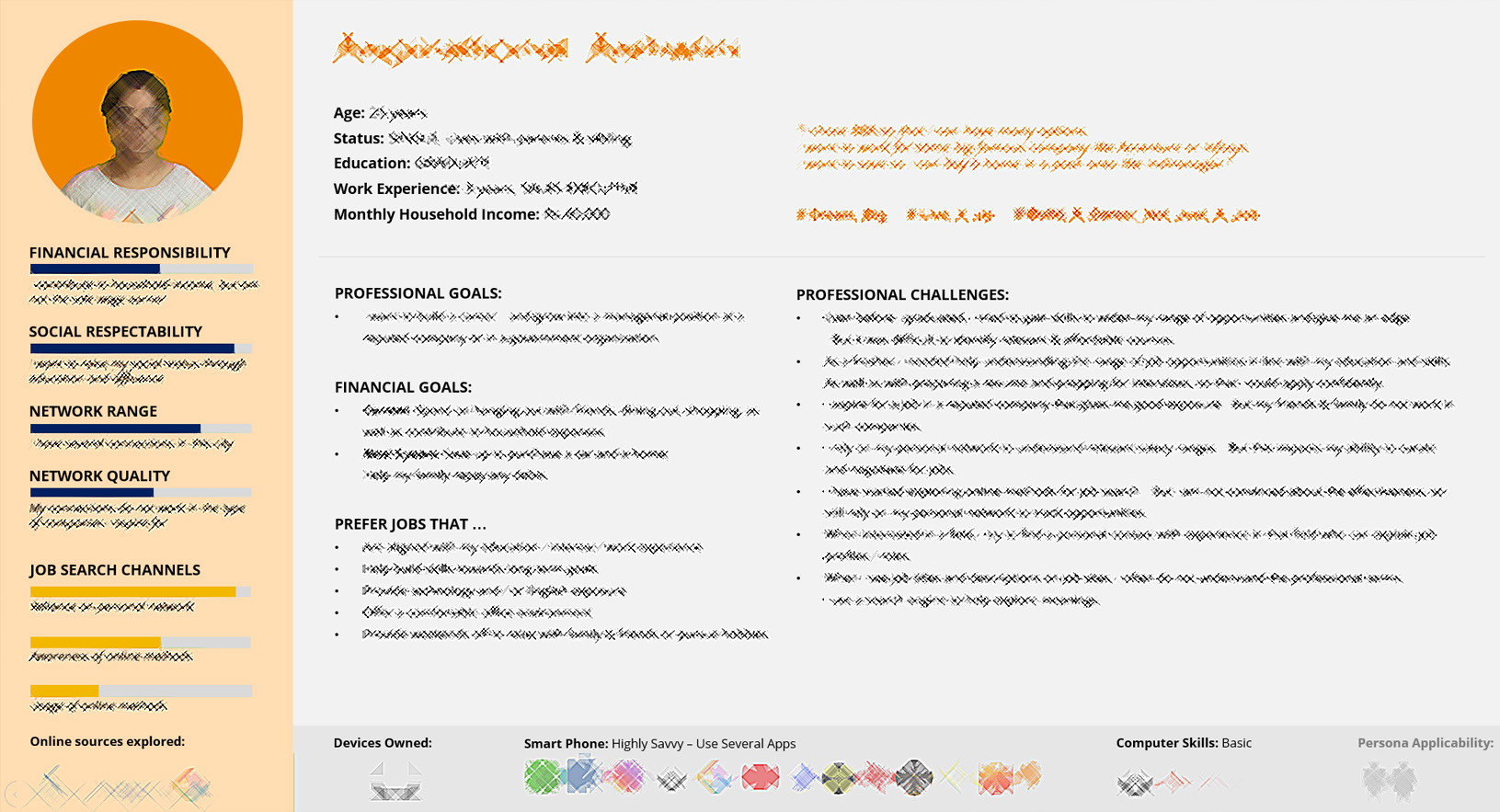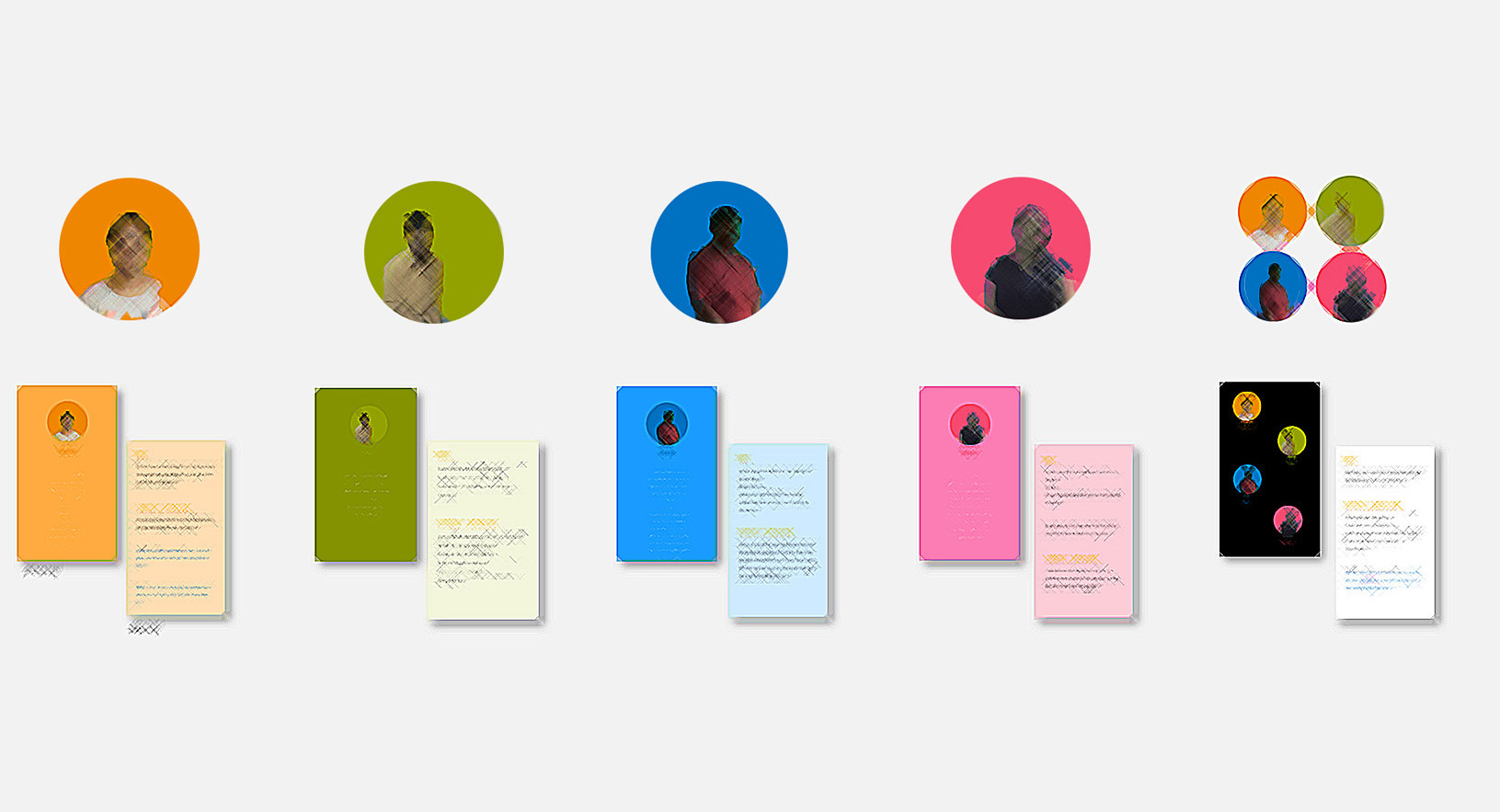 To help the Vahan team derive maximum benefit from the persona research, our research report also included guidelines on how to use / not use the personas and the brainstorming cards.


Devika and her team did a great job of understanding our needs in detail before diving into the project.
They were very thorough in their inquiry during the discovery and the research phase.
As a startup it is important for us to get learnings from the field in a more iterative way which is something they facilitated before delivering a final report on their findings. They empowered us with the right tools to put the research to use which made it easier to act on the findings.
They've also been available post completion of the project to answer follow up questions.
I would recommend them without hesitation!

Madhav Krishna, Founder and CEO, Vahan